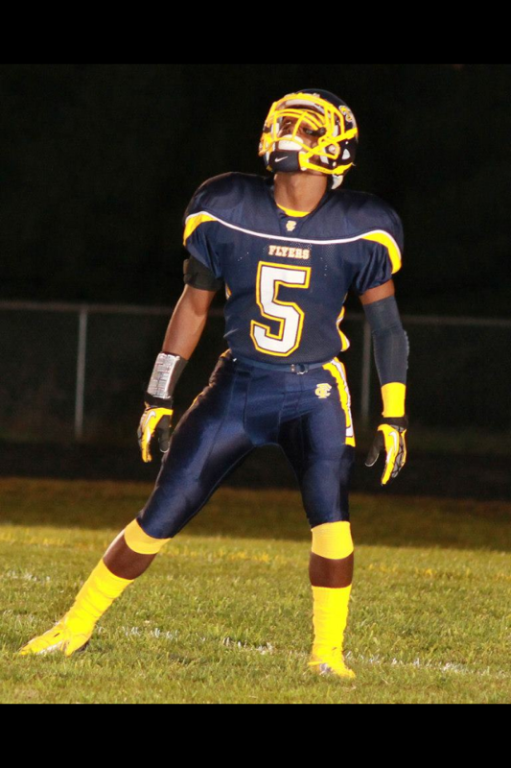 RYAN TIMMONS, RB/WR
FR 5'11, 175
Frankfort, KY
RIVALS: *** (#5 in Kentucky)
SCOUT: ***
24/7: **** (#4 in Kentucky)
ESPN: **** (#4 in Kentucky)
One of the big needs for Mark Stoops was an offensive playmaker and freshman Ryan Timmons more that fits that description. While at Franklin County High School, Timmons put up gaudy, video game like numbers his last two seasons of high school. As a junior, Timmons rushed for 1382 yards and 20 TD's. He also had 1100 yards receiving and 18 TD's. He kept up the pace his senior year with 1225 yards rushing (25 TD's) and 965 yards receiving (15 TD's). No matter how they came, 78 TD's over two years will get anyone's attention.
Florida (led by Joker Phillips, ironically) made a late recruiting push but Timmons committed to UK just four days after a late visit to Gainesville. Stoops sang Timmons' praises on signing day:
"Dynamic player, and, again, high priority in state. The key point there is "dynamic player" and Ryan is fantastic. He's a home run threat every time he touches the ball. He's very versatile, and, again, tremendous family, great person, great student, joy to be around and, you know, was very high priority for us."
Look for Timmons to see action both in the backfield and possibly as a slot receiver. He is simply too talented a player to sit on the bench and Kentucky is in sore need of a playmaker like Timmons. Look for Timmons to return kicks as well. Here is what ESPN had to say about Ryan:
Timmons is an explosive offensive weapon who sees most of his duty in the backfield as a zone runner, but has upside as a slot receiver or even outside vertical threat with further development. He has a sleek, athletic build with a wiry frame. He possesses initial quickness and a noticeable second gear, which stands out. He is a speedy glider who is extremely light on his feet and demonstrates outstanding elusiveness. He's a versatile running back prospect with home run potential as a runner, receiver and return specialist. He shows good initial burst when he hits the hole. For a smaller back, he is not really much of a dancer — he's more of a north-south, no-nonsense runner who can cut on a dime and has a great first step. He has great change-of-direction abilities, excellent vision and does a tremendous job of making tacklers miss. He very smoothly weaves his way through traffic as opposed to sharp quickness. He is so smooth that at times it doesn't look as if he's moving all that fast, yet no one seems to run him down. He reads his blocks well, will hit the backside cut lanes and can create on his own. He also has the speed to get to the corner on tosses and outside zones, and is especially effective in the passing game on screens, draws and swing passes. He lacks bulk and lower-body strength right now and needs to get into a college weight program. He is not a physical player right now. For all his big-play capability, Timmons would also make a great corner. He has great ball skills and is an instinctive football player.
Tags: 2013 Kentucky Wildcat Football Preview Football Kentucky Wildcats Ryan Timmons