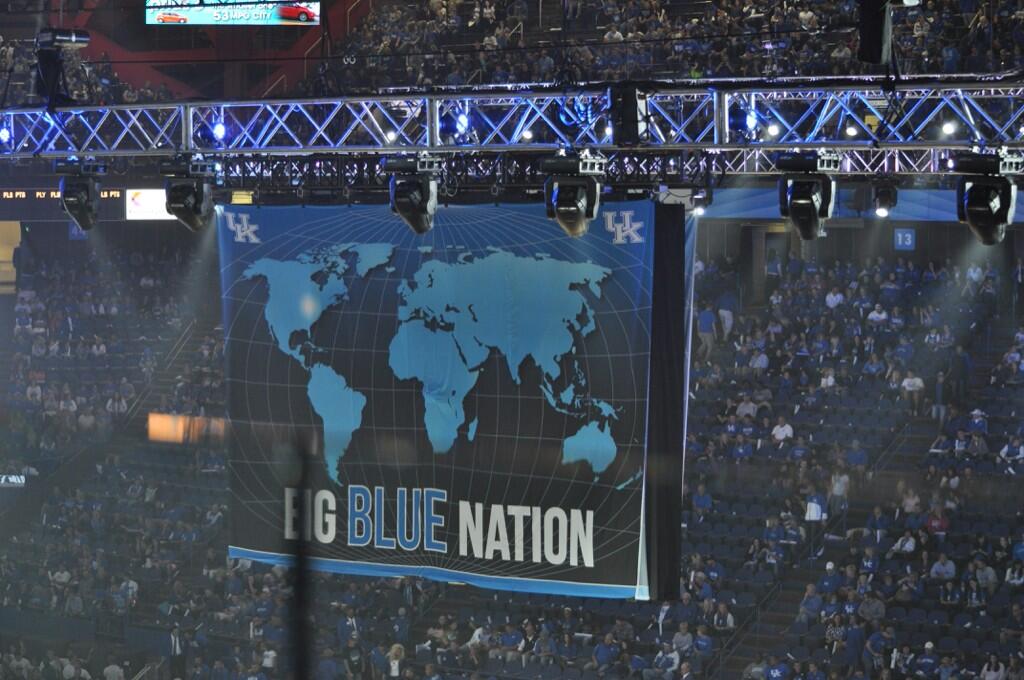 Every year, Midnight Madness marks the beginning of the college basketball season, and tonight, Big Blue Madness hopes to mark the beginning of the Kentucky Wildcats quest for National Title No. 9 for the greatest program in NCAA hoops history.
This is the first look we'll get to see of newcomers Julius Randle, James Young and the Harrison twins, as well a returning upperclassman Willie Cauley-Stein.
We'll also get a chance to see the women's basketball team, who after consecutive Elite Eight appearances, looks to finally break through to the program's first Final Four this year.
We're now using the Cbox service, so anyone is free to jump on and participate. Just punch in your email and start chatting away.
Thanks for joining us and go Cats!
–