There seems to be a whole lot of indecision on the minds of two of the top three available recruits in the land today. And that makes up the top two items of the Morning 5. Julius Randle is making his college decision on March 20th and while there is a lot of recent buzz pointing Randle to Kentucky now, somehow we are supposed to believe that Randle really has no idea what his college choice will be:
Five-star Texas forward Julius Randle – a top recruiting target of the University of Kentucky – posted on Twitter on Monday evening that he'll announce his college choice on March 20.

USA Today's Jason Jordan then tweeted that Randle's announcement would come at noon (presumably 1 p.m. EST) on ESPNU and that Randle told him he has "no clue" where he's going.
And what about Aaron Gordon? Most pundits have him staying on the west coast, but there are some that think that even Gordon may still be up in the air on his decision.
No one has any idea where Gordon is leaning, and it is quite possible Gordon himself has no favorite in mind right now.

Most experts think Kentucky is not a valid option for Gordon because of their current depth at the power forward position. Five-star power forward recruit Marcus Lee and three-star forward recruit Derek Willis have both already signed their LOIs to Kentucky. The Wildcats will also likely return current sophomore Kyle Wiltjer at the power forward position. Assuming at least three Wildcats bolt for the draft (Nerlens Noel, Alex Polythress,Archie Goodwin,Willie Cauley-Stein), Kentucky will have around eight scholarships to give out.
Despite all the smoke and mirrors, I really don't buy into the supposed decision of the recruits. I do think Gordon signs with one of the three PAC-12 teams pursuing him, but think Kentucky has a very realistic chance with Randle. As for Andrew Wiggins? That's going to be a whole new post in itself soon.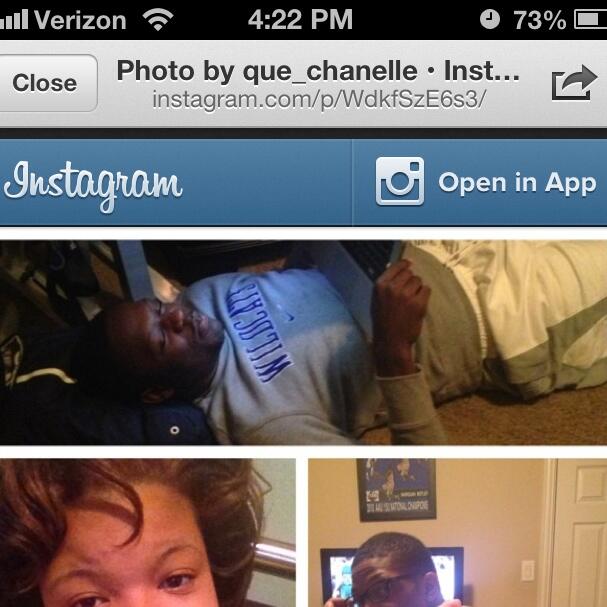 You can always take to Twitter for clues as to where Julius Randle may be headed. Our very own Brett Bibbins found this instagram picture of Randle sporting UK gear floating around recently. I don't know how old the picture actually is, but going to Twitter for recruiting clues is a lot like reading tea leaves. Same as Twitter. North Carolina State commit Anthony Barber was talking on twitter and said that Randle would probably choose Kentucky, but that tweet has since been pulled. Is Barber in the know? Usually fellow recruits have a pretty good idea and you can argue that the tweet was pulled to give Randle his moment in the sun to announce himself. While no one will know for sure until 3/20, I seriously doubt Randle has no idea where he is going.
Aside from the embarrassment missing the NCAA Tournament could cause John Calipari, it could cost him a pretty chunk of change as well. There is a story on Forbes titled "Missing the NCAA Tournament Could Cost John Calipari Up to $700,000 in bonuses". I have to admit that it got my attention and made me say "Wow". But the headline turned out to be false advertising and the bold headline really just a lie:
While making the tournament doesn't guarantee Calipari much money (he only gets the full $700,000 by winning the whole thing, after all), missing the cut means he'll be saying goodbye to the chance of taking home a rather significant chunk of cash with just a few postseason wins. Making it to the Sweet 16 alone nets him $100,000.

But don't feel too bad for the coach just yet – he only has to wait until July to collect his next $1 million bonus.
I think we all know was meant by the "embrace the hate" motto that was started when Calipari came to town. Even Forbes magazine has an ax to grind with Calipari, it seems.