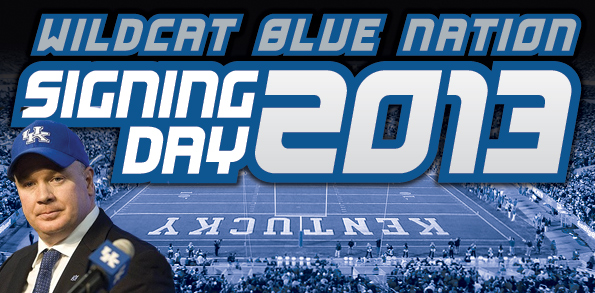 -Frankin County RB Ryan Timmons is scheduled to make an announcement at 1pm tomorrow on whether he will choose between Kentucky and Florida, per his Twitter account.
-According to Jason Hatcher's Twitter page, the DE from Trinity (Louisville), he says the school that gives him the most followers he will commit to. Follow him!
-The bigger surprise, however, is an LSU commit is waiting to sign because he plans on visiting UK this weekend. Four-star DT Tevin Lawson, the 152nd overall player in ESPN's rankings, is considering UK due to the fact that he might have to greyshirt at LSU next season.