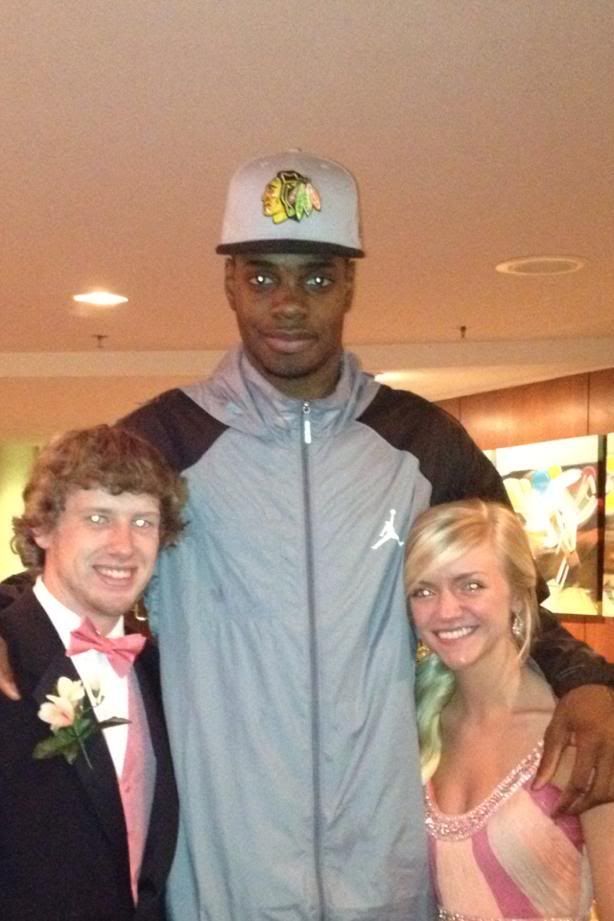 Noel was also spotted at the Henry Clay Prom over the weekend (along with Kyle Wiltjer), the Blue/White game, and out on the town meeting and greeting the BBN. (Photo courtesy of @TheCattMooper)
While the future of UK Hoops was going to proms and wooing fans in Lexington, the very recent past of Kentucky basketball were out en mass throughout the state signing autographs for hordes of fans. Our very own Daniel Solzman was out in the madness and he will have some pictures and stories from this weekend tonight at 10PM, but here is a report from WDRB on the scene.
UK fans are in the habit of coming up with nicknames for their basketball teams, but we may need to start coming up with a name for this Wildcat baseball team.  How about "Comeback Cats"?  For the fourth time this season, the Kentucky baseball team lost the first game of a SEC series and won the next two games to win the series.  There was no bigger comeback this weekend than against the #1 LSU Tigers.  Kentucky lost the opener on Friday night 5-4, then won Saturday's game 8-1.  Then yesterday, behind Austin Cousino's three hits and Zac Zellers blasted his 5th HR and Kentucky won the rubber game 7-6 yesterday.  The UKAA adds some historical context to the weekends wins:
Kentucky (35-6, 13-5 Southeastern Conference) won its sixth consecutive conference weekend to open the league slate. The Wildcats lead the SEC through six weekends, own the nation's best record and have opened up the 2012 season off with the best start in the over 100-year history of the program.

UK's series win over top-ranked LSU was the first series win over a No. 1 ranked team in the modern history of the program. UK's 35 wins to open the year in its first 41 games is tied for the sixth-most in UK single-season history. During the weekend, UK welcomed a school-record 9,496 over three games, eclipsing the previous record of 8,238 fans during a three-game weekend series with Florida in 2008.
Kentucky improves to 12-3 in one-run games in 2012 with the win, with the Wildcats also boasting a 1-0 mark in two-run games. UK now sports a 10-5 record against top-25 foes in 2012, with only one loss on the year coming to a team not ranked in the top 20.
Topics: Amile Jefferson Kentucky, Kentucky, Kentucky Wildcat Baseball, Kentucky Wildcat Basketball, Nerlens Noel Kentucky Wildcats